Traditional Urn with Adornment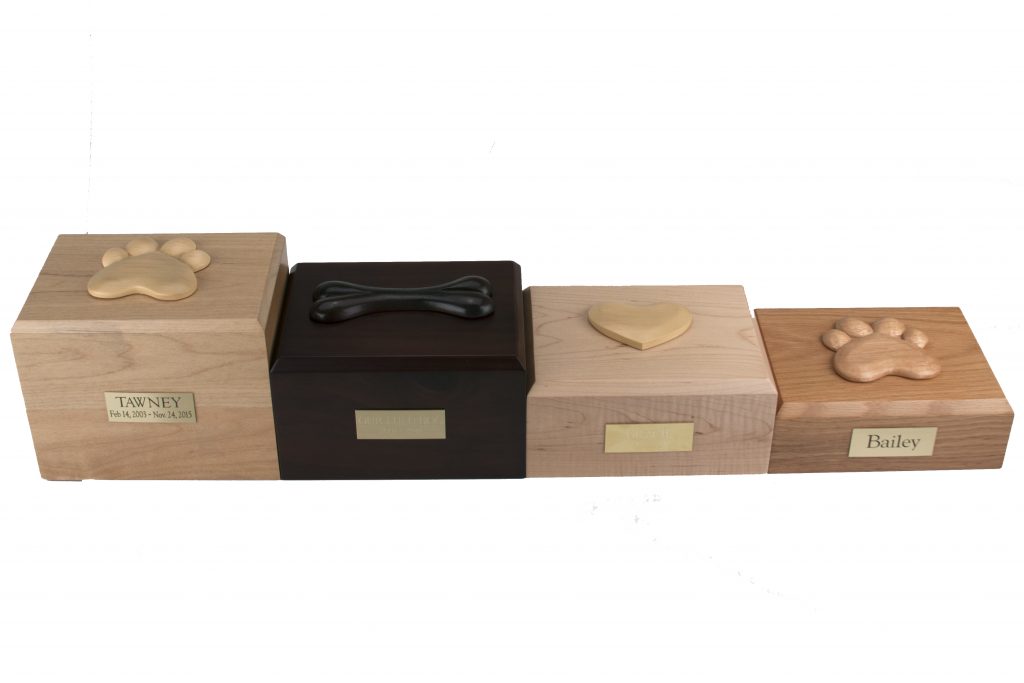 Our "Decorative" Urn is made from solid hardwood just like our Traditional urn, but includes either a "decorative" wooden dog bone, heart or paw print on top. Each urn also includes your personal (up to 3 lines, up to 25 characters per line) inscription on a premium leaded brass nameplate centered on the front of the box as pictured. Pet's bagged ashes are installed through removable bottom which is secured with screws, providing tamper resistant protection.

Prices do not include sales tax. Options for type of wood, adornment, and inscription can be specified on the contact form.